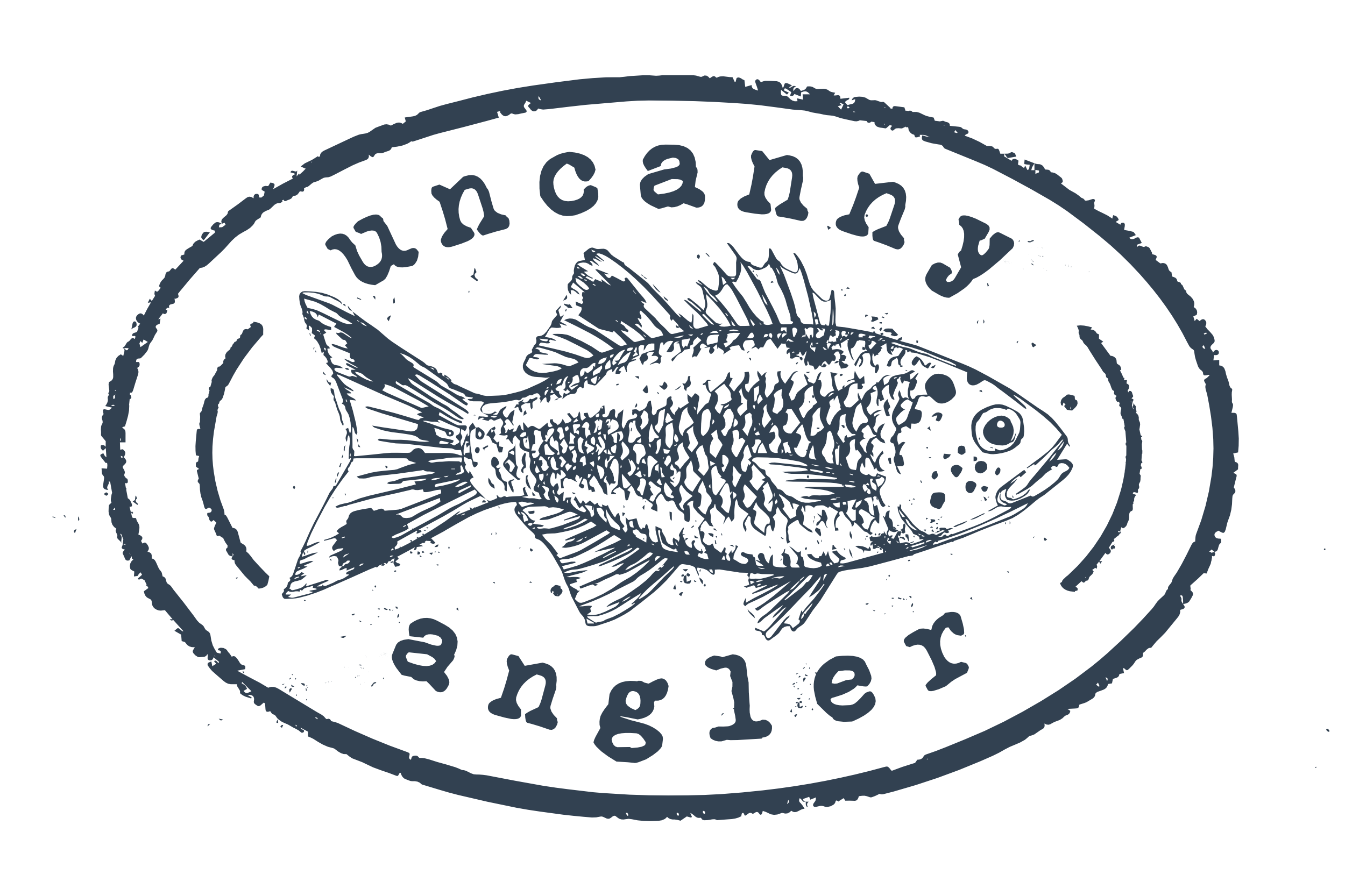 FISHING CHARTERS
Full Day Private Charter $650 for 1-2 pax.
Lure Fishing – Fly Fishing – Extended Charters
Cairns & District, including Russell, Mulgrave, Johnstone, Daintree and more…
Light Tackle Sport Fishing – North Queensland
Chasing a Lure and Fly Fishing Charter with a difference, come aboard the Uncanny Angler as we explore the upper reaches of some of North Queensland's most pristine rivers. The Russell/Mulgrave systems, the North and South Johnstone, the Tully and Murray Rivers, along with the few creeks, like the Liverpool and Babinda Creeks, all offer brilliant Lure & Fly Fishing opportunities. Spend the day casting a well placed lure up under an overhanging tree or into a eddy looking for that exhilarating strike. Chase a range of hard fighting predator species, including the Barramundi, Mangrove Jack, Tarpon, Jungle Perch and Sooty Grunter. All of these fish offer adrenalin pumping action on light tackle, enjoy watching the strikes happen, sight fishing at its best for both Lure & Fly fisherman.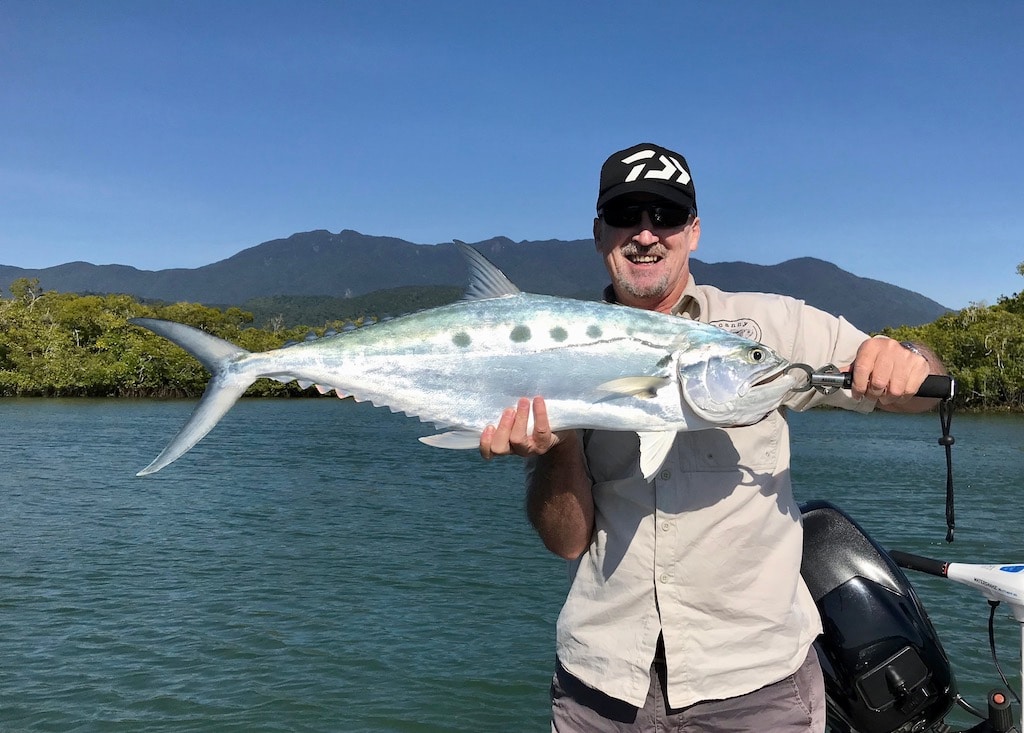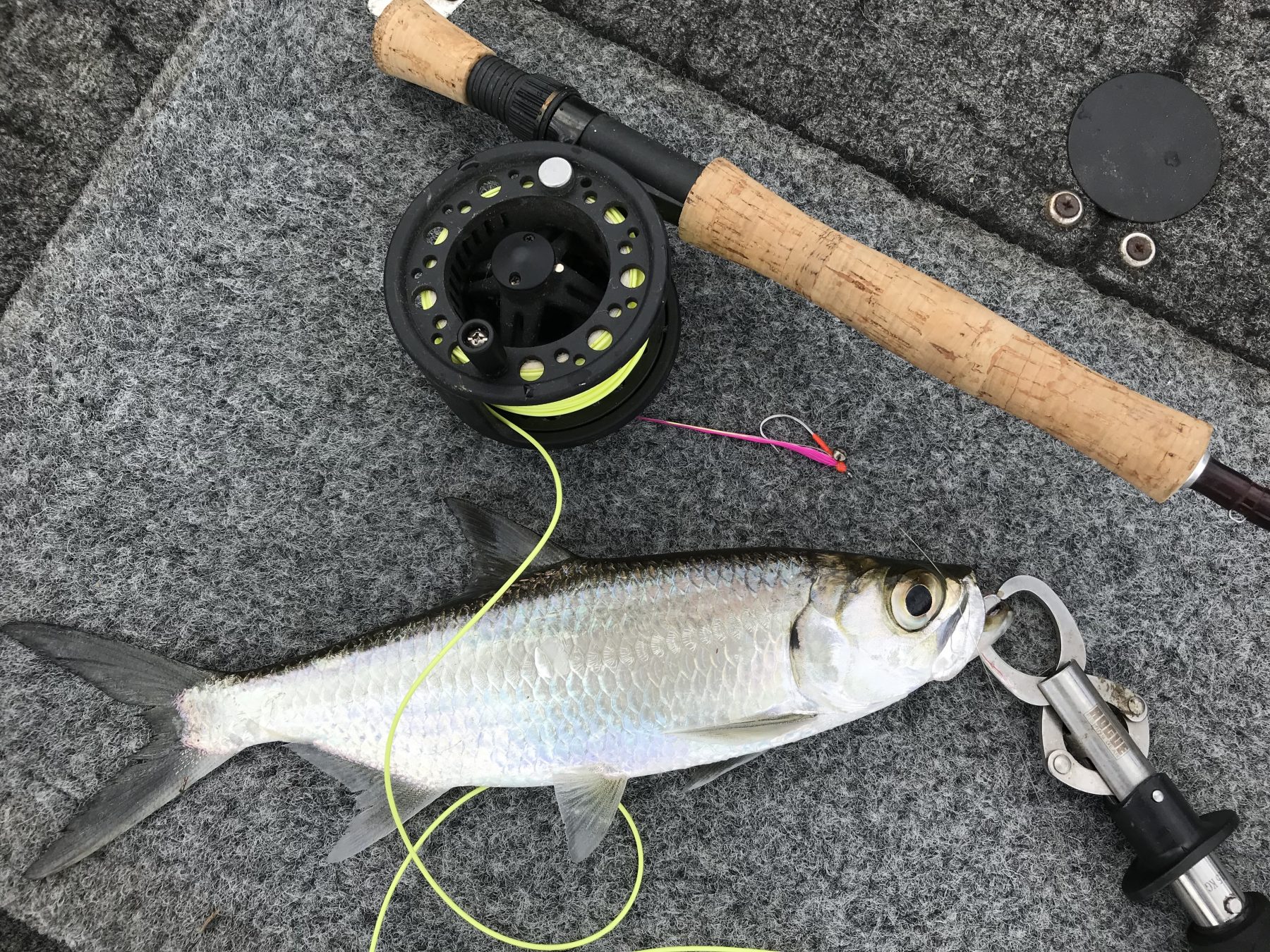 Tropical Fly Fishing
Try your hand at landing some tough fighting fish, sight casting these hard hitting species is a tonic for the soul. Fly fishing the tropics is an experience you will not forget. With a good mixture of shallow water and deeper holes, you skills will be tested on this sweetwater experience.
We suggest you bring your own gear for this personalised activity. However, we can arrange for a fly package to chase these species from a local supplier if required.
Your Day On The Water
The day will begin with a 6:30am pick-up from your local accommodation, we'll drive to the river of choice to begin our day. Depending on the tides we will either fish the lower reaches or head straight up to the skinny water. The drift will then begin, floating past snags, back eddies, and deeper holes, testing your skill in putting the lure on the spot, enticing a strike. Lunch and morning tea are included, and we will leave the river around  3:00pm. While this style of fishing is catch and release, you are welcome to take home a Barra (in season) or Jack.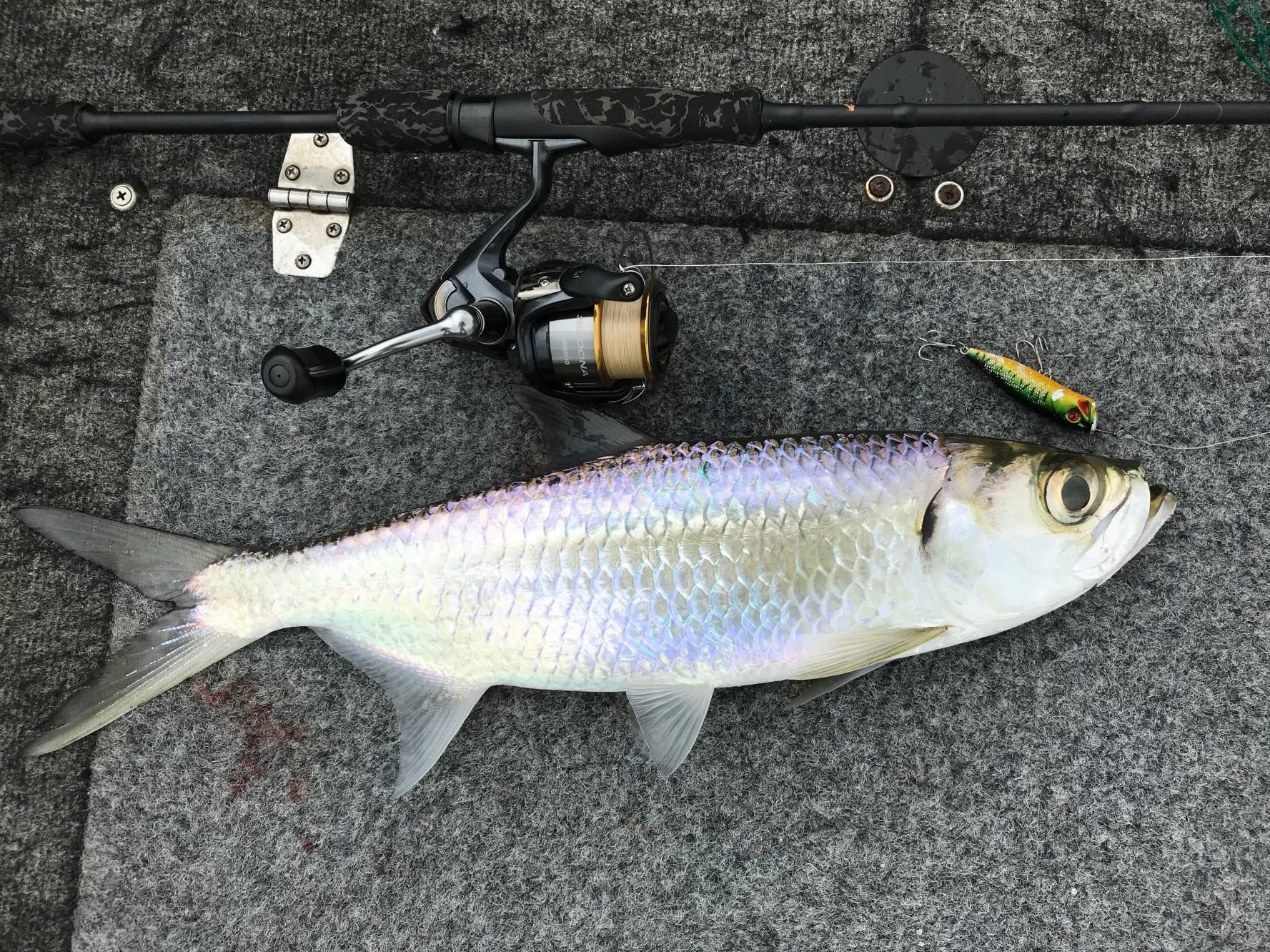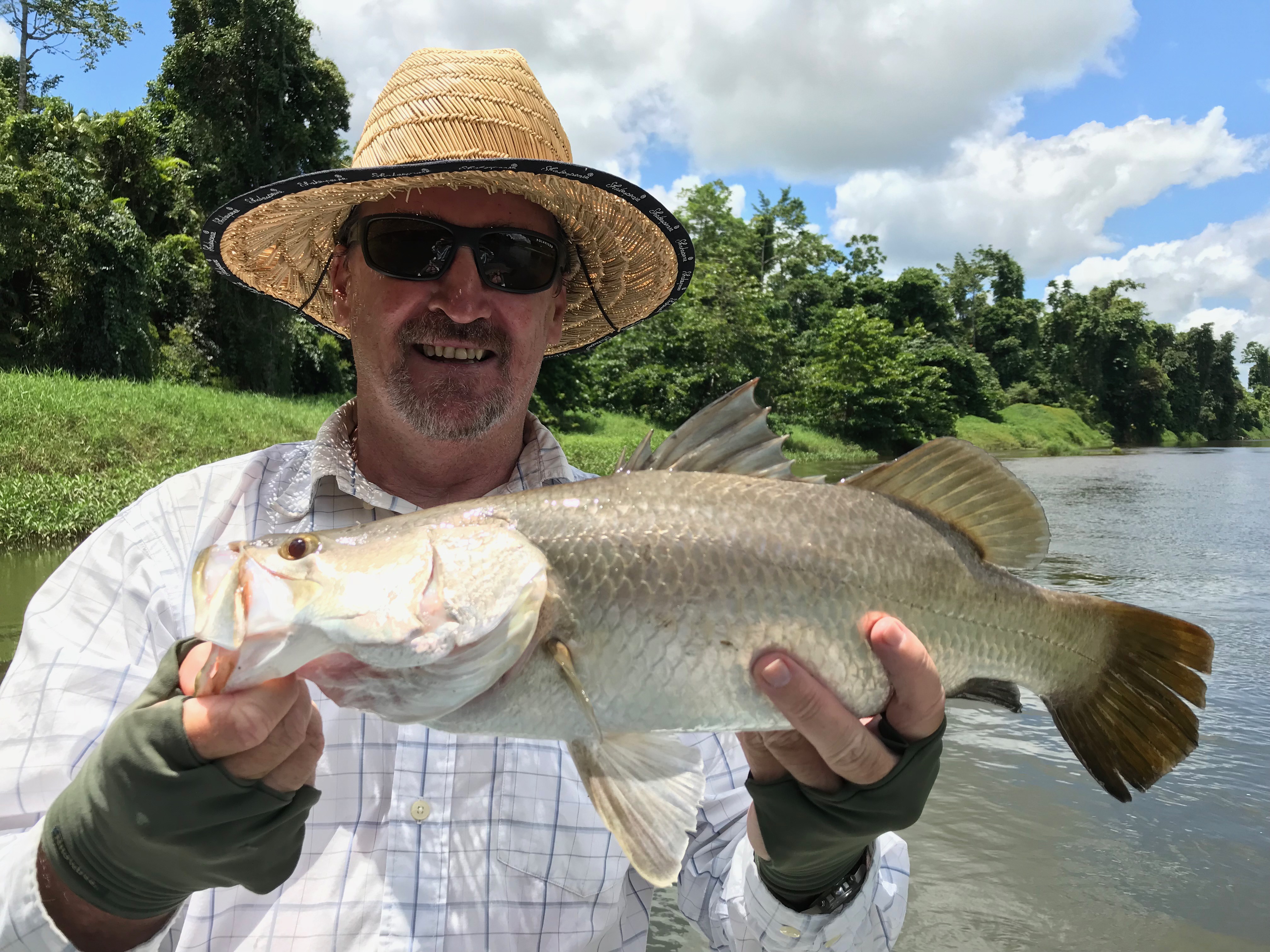 Lure & Fly Fishing
What To Bring
Polarised Sunglasses
Quality Sun Protection
Wide Brimmed Hat
Footwear You Can Get Wet
Camera/Video
Towel If You'd Like A Swim
Lure & Fly Fishing
What's Included
Transfers to and from Motel/home
Lunch & Morning Tea
Quality Gear and Tackle
(To be replaced if lost or broken.)
Cold Water and Soft Drink.
Extended Charters
Like to fish for a few days, extended charters also available. Spend a day fishing the Hinchinbrook Channel, another fishing the Murray River, and a third fishing the Russell River. We can design a charter to suit your needs.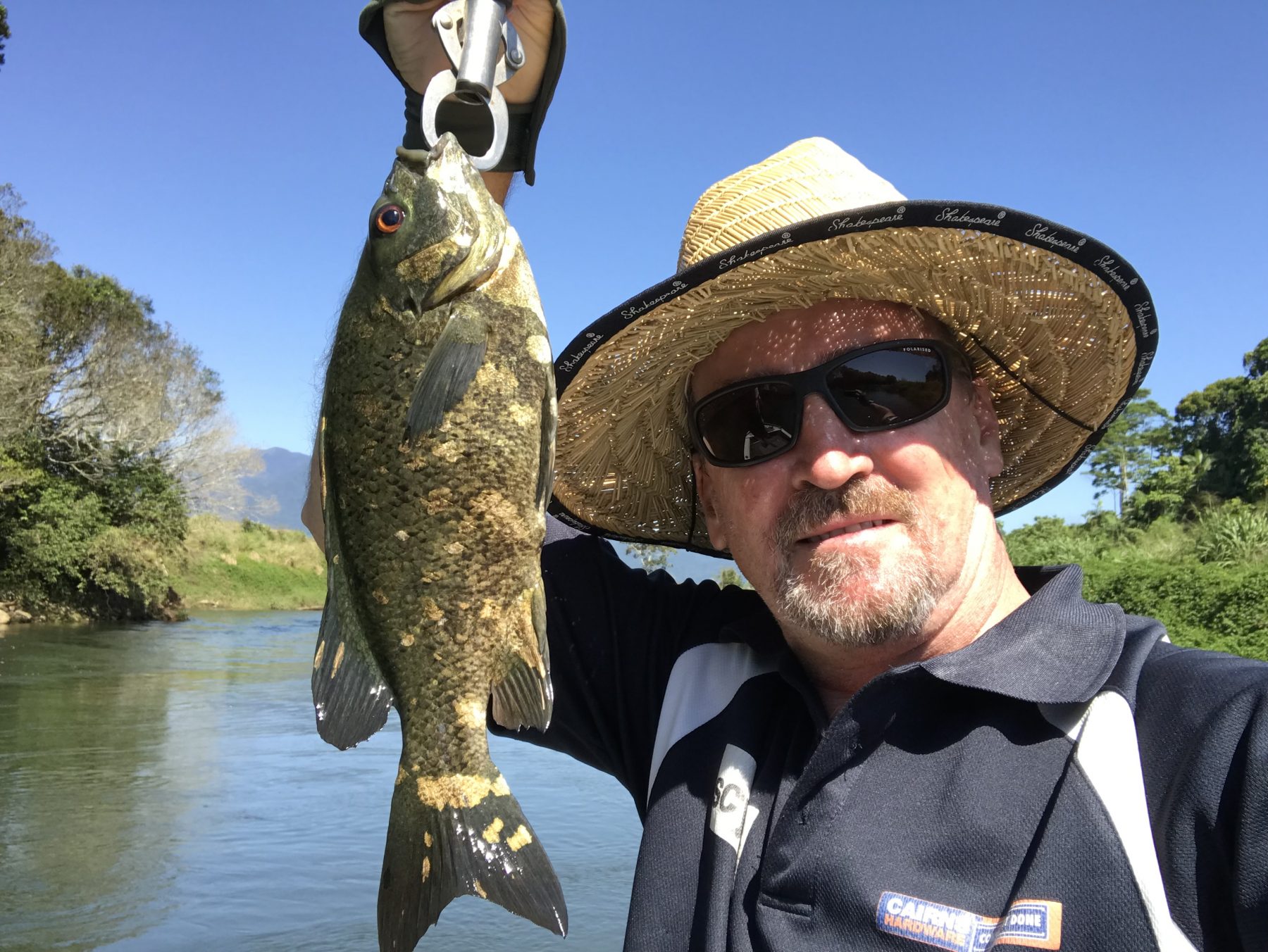 The Fish We Target
Barramundi
Mangrove Jack
Jungle Perch
Sooty Grunter
Tarpon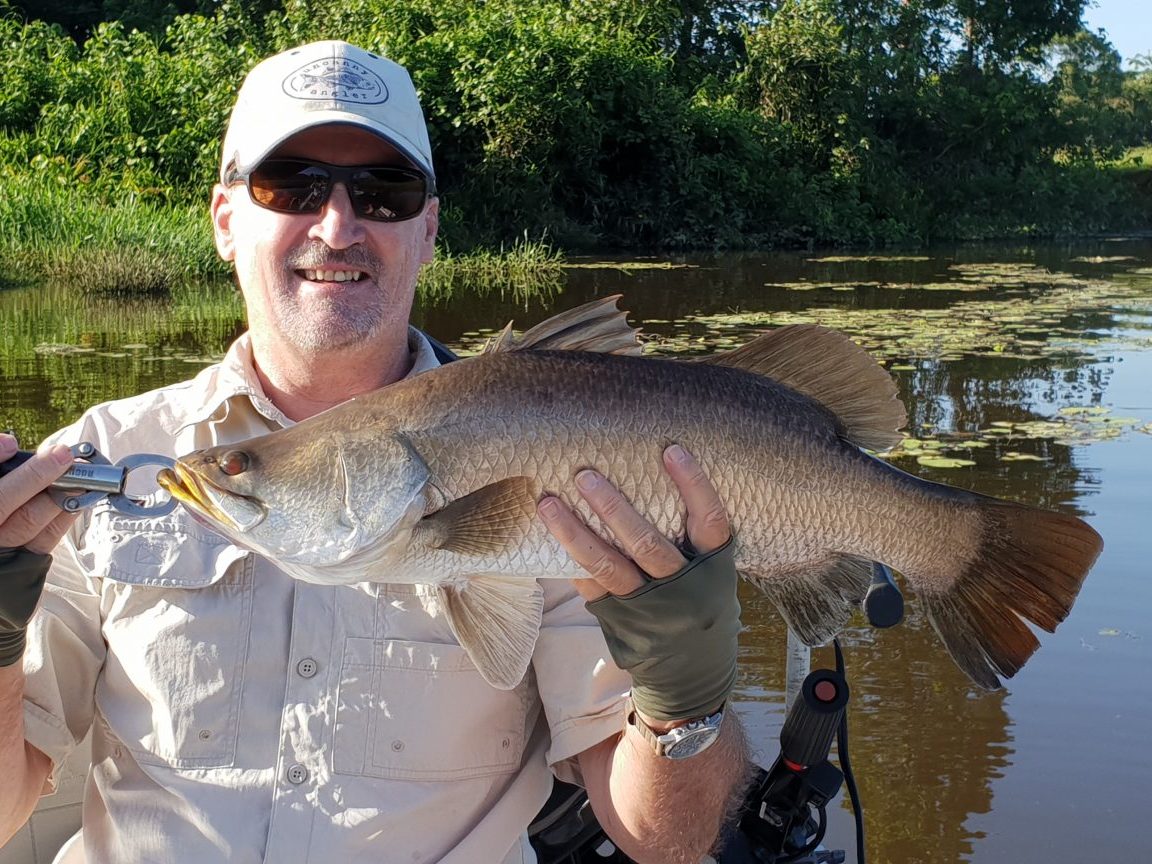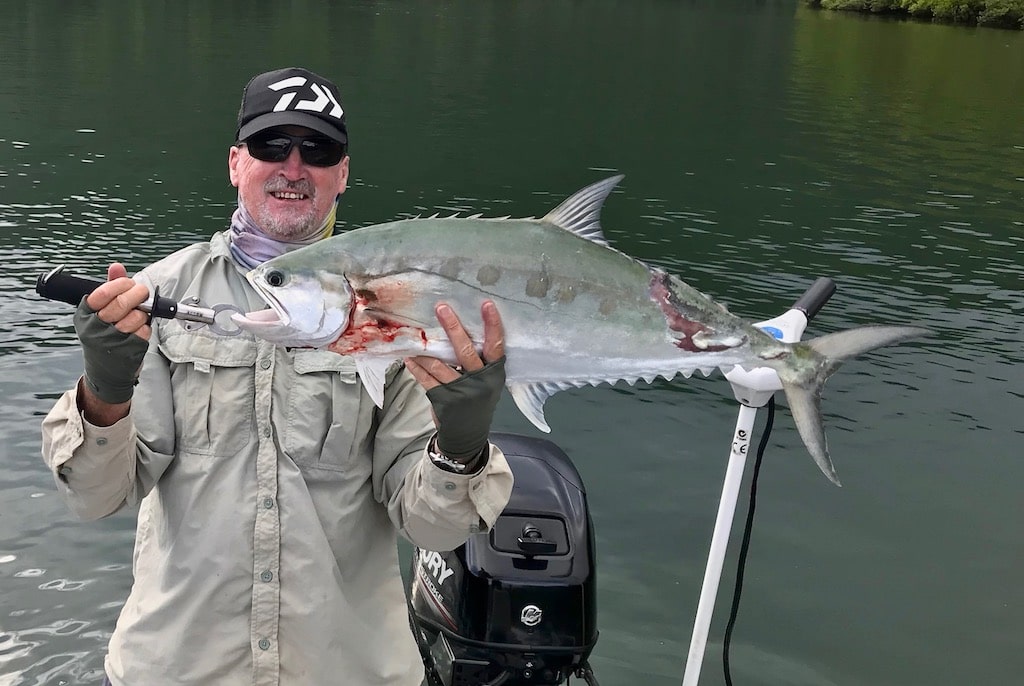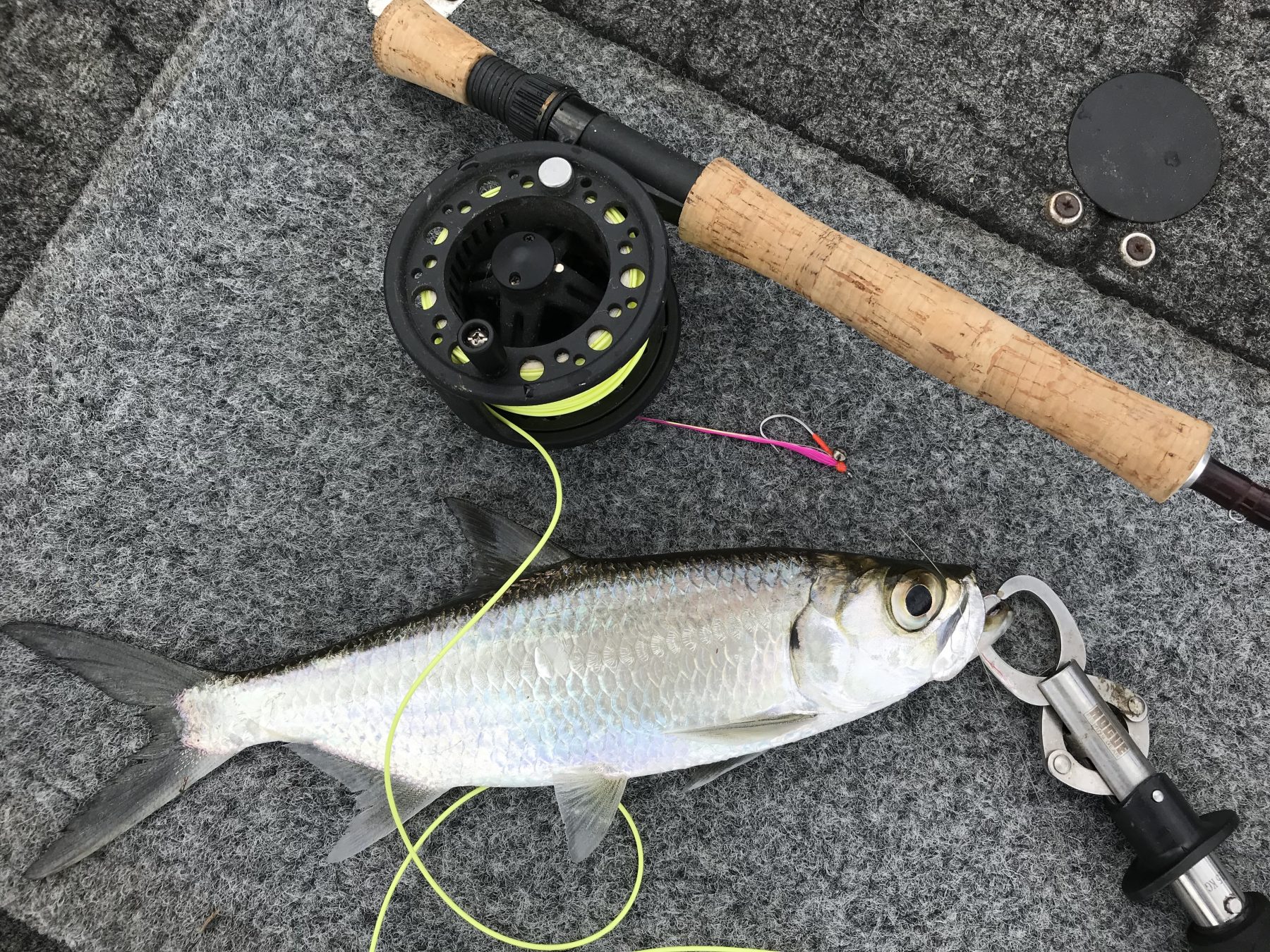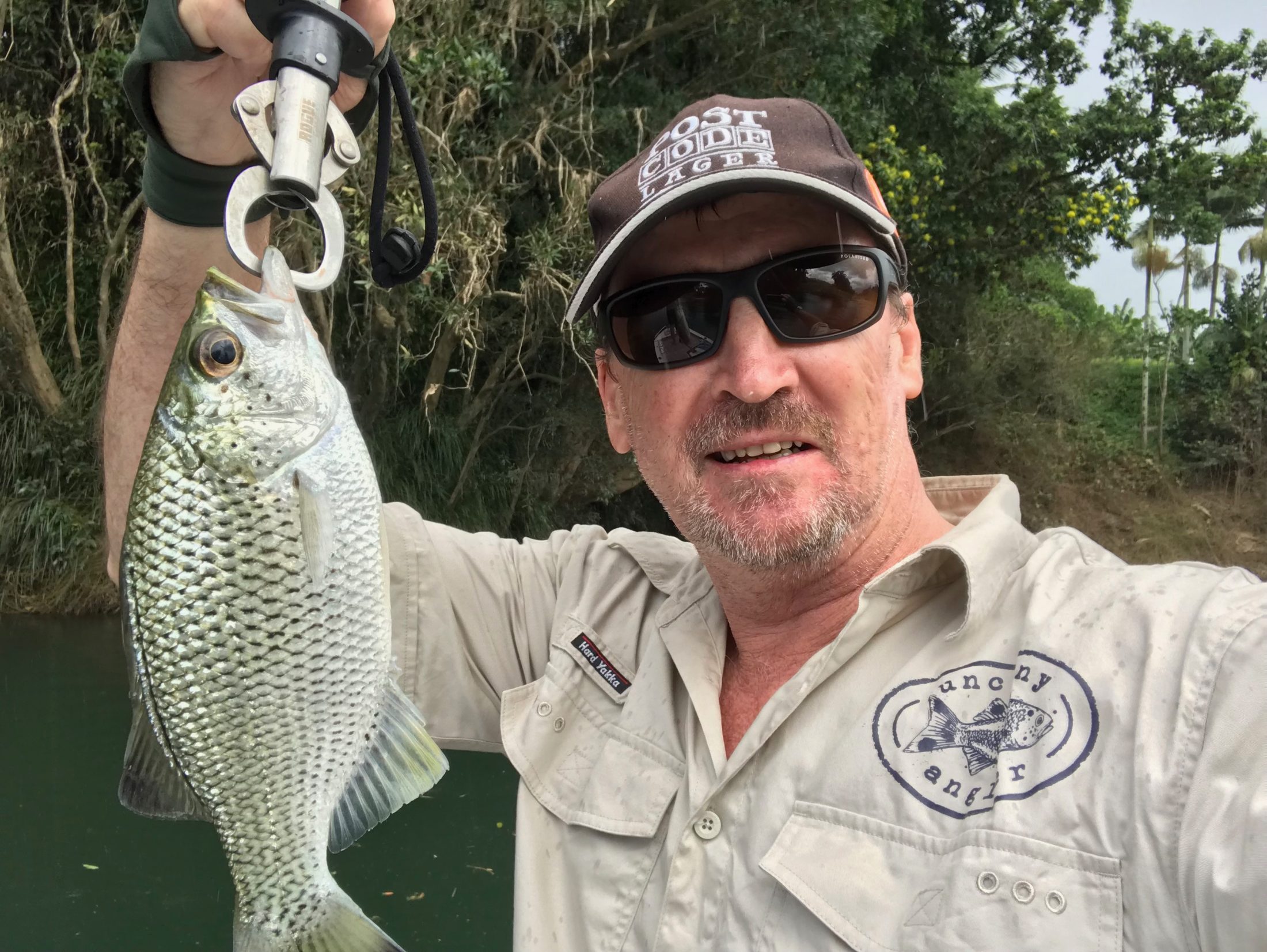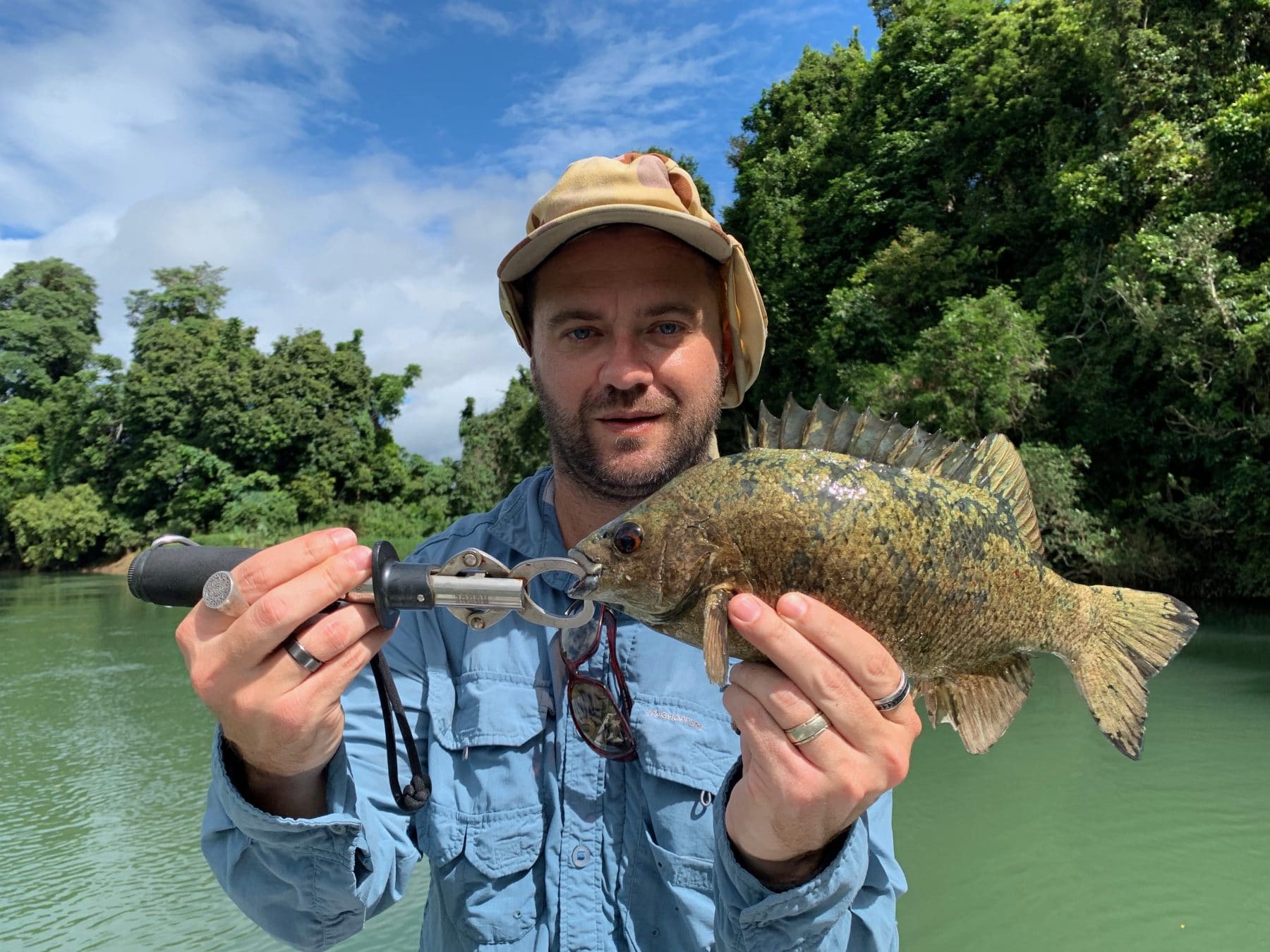 Tropical North Queensland offers the keen fisherman a wide variety of fishing options. Lure and Fly Fishing is what we love best, presenting lures and flies while drifting along some of North Queenslands most beautiful waterways is light tackle sports fishing at its best. But if you have a large group, or want to bottom fish on the reef, then this site isn't for you. Fishing Cairns offers the visiting fisherman a wide variety of fishing options, click on these links to take you there.
                                            Reef Fishing            Calm Water Estuary Fishing            Sport Fishing             Game Fishing